Article from the Pittsburgh Post Gazette by Scott Mervis.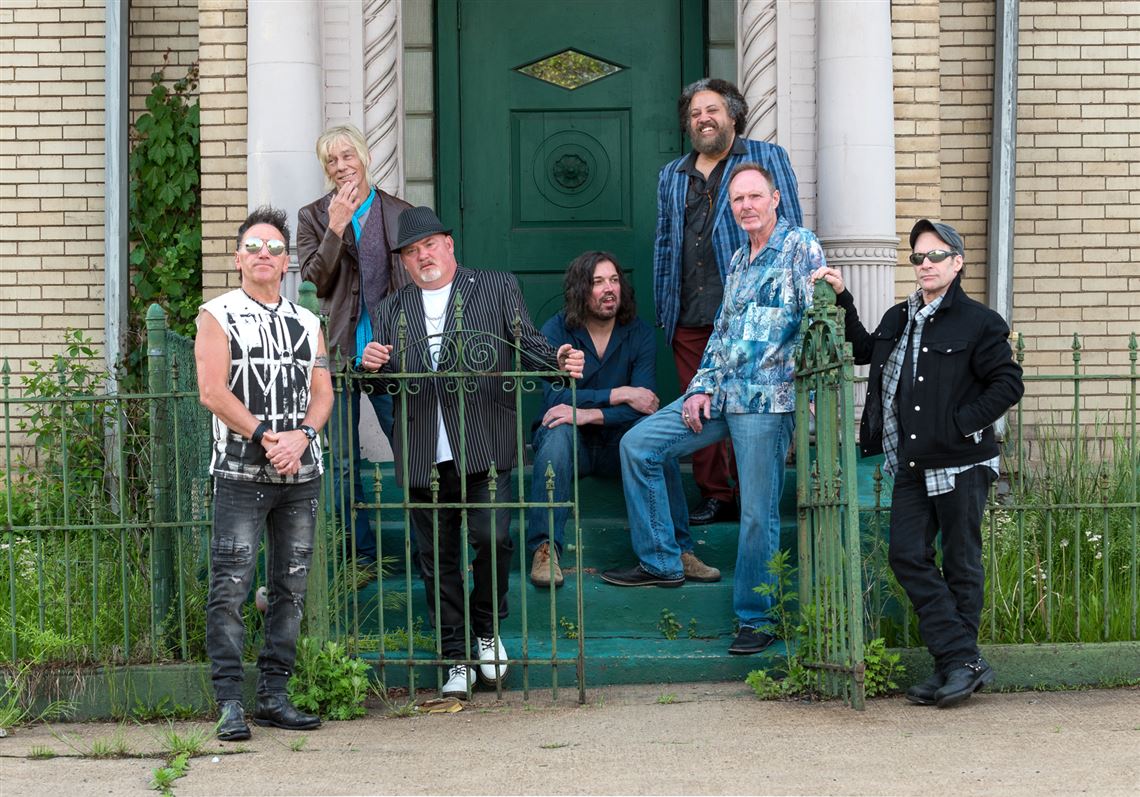 With a crunchy bar-rock sound laced with R&B, The Borstal Boys come off like a band that should be playing at the Decade on a Friday night.
"I wish there was still a Decade to play at," laughs bassist Anthony Lamonde, who formed the band.
THE BORSTAL BOYS
Where: This is Red, 1 Library Place, Homestead.
When: 5:30 p.m. Sunday
Tickets: $20; eventbrite.co.uk.
The Decade vibe is no surprise considering that the new Pittsburgh "supergroup" is made up of three members of Torn and Frayed — Mr. Lamonde, guitarist Vinny Q and drummer Scott Wilson — a staple of the legendary Oakland club in the '90s, plus keyboardist Joe Pelesky (formerly of the Houserockers), guitarists Daryl Thumm and Patrick Norman (Rusted Root) and singer Mark Ponsonby.
Named for a Faces song, much like Torn and Frayed was named for a Stones song, The Borstal Boys evolved into a full-fledged project when the bassist's former band, The Dirty Charms, was dissolving.
"It started as a project to do a solo album and I just wanted a bunch of people to play on it," he says. "I was in The Charms, and we were kind of winding down. I wanted to record some songs I wrote, Vinny had a tune on there, and Daryl, and I wanted to do a solo album, and it turned into a band."
Among the first musicians to contribute at the sessions with producer Bob McCutcheon at The Vault Recording Studio on Neville Island were Pittsburgh veterans Norman Nardini and Hermie Granati. From there, he added more players, including singer Pononsby (Zion Cross, Zuzu's Petals, and Captain Doobie and Big Bambu) and eventually subbed out his own vocals with the more accomplished vocalist.
When they called him in to audition, Mr. Pononsby says, "I was floored as I had just seen Torn and Frayed and was a huge fan, missed them in their heyday.
'These cats are all true 'Burgh rock stars," he adds, "and they took in this 'ol stray — hope they keep me around."
The result is a self-titled debut that showcases these seasoned pros on seven songs that won't sound out of place amid hits on a classic rock station.
"I was looking for that sound where you didn't have to play as much but the whole thing would be fuller, where everybody plays off each other," Mr. Lamonde says. "We're influenced by the Stones and The Faces and we have that heavy in our sound, but I was also thinking about The Band."
Partway into the process, the sound got an upgrade with The Vault rolling in its new vintage Neve console and, along with it, Grammy-winning producer/​engineer Jimmy Hoyson, who worked on Green Day's "American Idiot," among many other projects.
Mr. Norman, on hiatus from Rusted Root, signed on with the Borstals when guitarist Thumm was experiencing soreness with his hand.
"He brings a lot to the band — he has good vocals and good songs," says Mr. Lamonde, adding that the band has another album of material ready to record.
For the release show, rather than finding a place like the Decade — which, of course, would be impossible — they are holding the event at the headquarters of marketing firm This Is Red, in a restored church in Homestead. It will feature Mr. Nardini, Chuck Owston, Katie Simone, Jessie Denaro and Brett Staggs, and artwork by Cheryl Specht, Sarah Zeffiro, Jenn Wertz, Dennis Childers, Tim Thomas, Christina Marlene Harrison and Kali Levy. The band will have a light show by Strobe Lighting and Sound, and there will be alcohol provided by Band Together Pittsburgh, a nonprofit benefiting autism.
Scott Mervis: smervis@post-gazette.com.